A faster, simpler online check-out, backed by award-winning JCCsecure fraud protection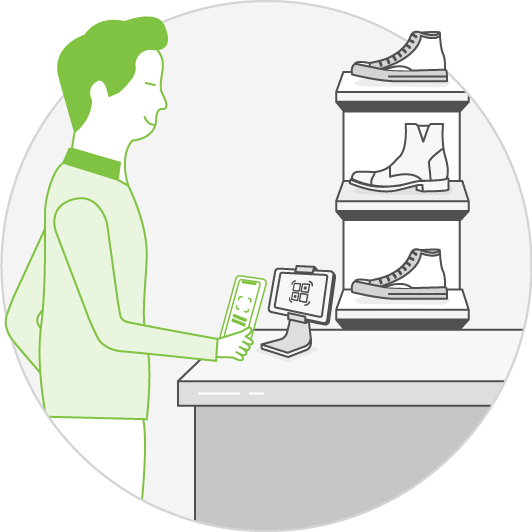 Doing e-commerce? Do it right with JCC.
If you have an online business, you need a straight-forward check-out experience your customers trust, with the flexibility to handle all your growing needs.
JCCgateway
offers online retailers like you a simpler, faster way for their customers to shop and pay with 24-hour transaction maintenance that has become the industry standard.
Premium Business Features
3D Secure fraud protection
Keep your transactions safe with 3D Secure technology for Visa, Mastercard and American Express.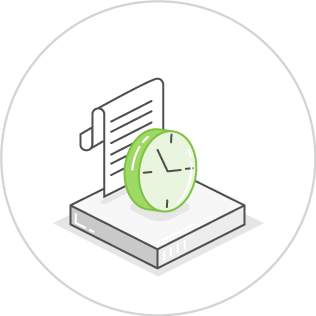 Real-time transaction reports
Know who's buying what and when with JCC's around-the-clock access to real-time account activity.
Mobile-friendly check-out
Eliminate abandoned check-out carts with a responsive mobile check-out experience.
More premium business features
JCCgateway
comes with a suite of free online payment tools that make your check-out experience even better.
Automated, real-time billing, including multiple billings
Multi-currency processing
Batch processing
Comprehensive reporting options
3D Secure authentication and advanced rules-based fraud protection
Virtual terminals for transaction maintenance anywhere
Tokenisation
PCI DSS compliance
Customisable check-out
Compatibility with all major credit and debit cards
Test account feature lets you try your account before you go live
24/7 support
Merchant check-out solutions
JCCgateway
Checkout is a good solution for merchants who have online shops that don't accept online payments. With JCCgateway Checkout, merchants don't need to worry about PCI compliance either.
Using JCCgateway Checkout is simple.
Merchants enter their payment information into the JCCgateway payment engine.
The system generates a payment checkout page where cardholders submit their card details.
Once the details are submitted, the system authorises the transaction and redirects the user back to the merchant's page to complete the transaction.
Quick and easy integration with websites
No extra software needed
Compatible with any device
Responsive checkout page
3D Secure authentication
Multilingual checkout (Greek and English)
Branded check-out pages
Payment by instalments for specific card numbers.
Real-time payment processing
Cardholders' sensitive data collected and stored by JCC
Reduces PCI scope with a simplified PCI certification via SAQ A
Wordpress Woocommerce plugin available for free. Installation guide available for developers.
Prestashop Prestashop plugin available for free. Installation guide available for developers.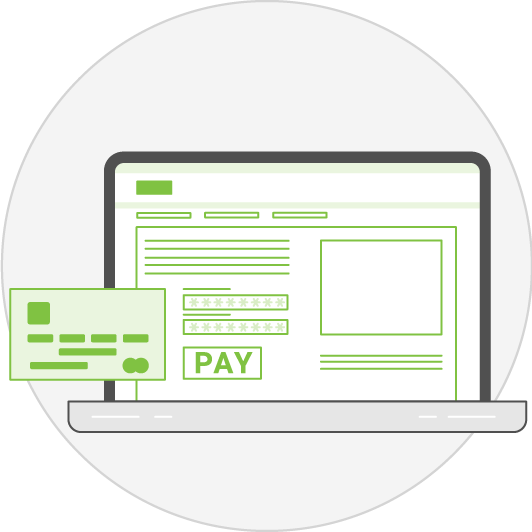 JCCgateway Integrated Check-out
JCCgateway Integrated Checkout is perfect for PCI-DSS-compliant merchants who have an online shop and want to accept payments directly on their websites without going through JCCgateway's checkout page. Integrated Checkout also allows merchants to have full control over the design of their checkout pages for a personalised customer check-out experience.
Using JCCgateway Integrated Checkout is simple.
To make a purchase, cardholders enter their card details on the merchant's website or e-shop.
JCCgateway receives the data and authorises the transaction in a fully secure environment.
Once the transaction is authorised, users are redirected back to the merchant's website to complete the transaction.
Easy and fast integration with websites
No extra software needed
3D Secure authentication
Fewer abandoned carts because customers never leave merchant websites
Fully customisable check-out pages
Supports payments with tokens, minimising PCI compliance requirements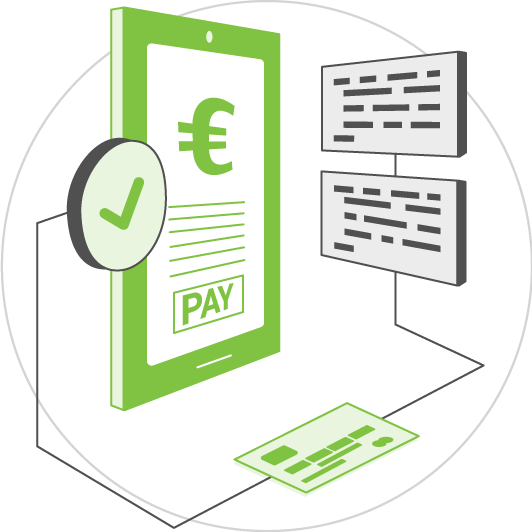 Integrating with our Direct Payment API is the best solution for businesses that want full control over their checkout page design and flow. With our Direct Payment API, merchants can accept payments either via their website or mobile devices, or through their own accounting or CRM system.

Using JCC's Direct Payment API is simple. Payments are completed on merchant websites or mobile applications without redirection to our checkout page. You simply collect the payment details on your website or app and JCC handles the transaction processing securely.
Full control of check-out page experience
Payments via mobile applications
Payments with tokens, minimising PCI compliance requirements
Suitable for wallet solutions
Back-end integration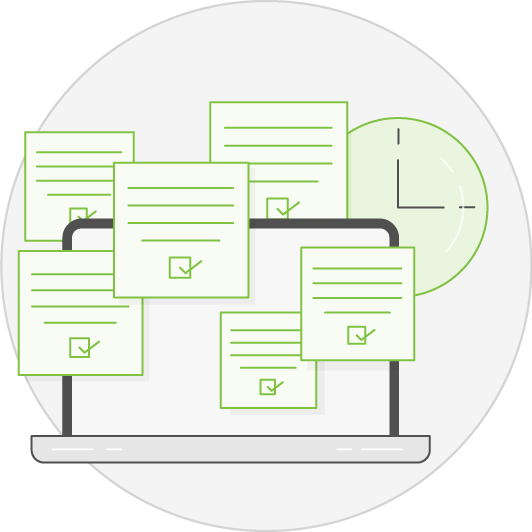 If you need to process multiple transactions at once, have monthly recurring transactions or a subscription-based business, JCC Batch Processing can save you valuable time and money. With JCC Batch Processing, files are prepared by the merchant manually or automatically using any programming language. No user interaction is required once batch processing is underway.
Real-time transaction authorisations
User-friendly user interface
Compatible with any web device with internet access
No integration with third-party systems required
Multiuser access with the option for different user permissions
Multiple transaction types (authorisation, purchase, refund, reversal, etc.)
Real-time web-based file status monitoring
Results files generation and merchant notification
Token payments minimise PCI compliance requirements
If you still accept payments by phone, post or fax, you can use JCCgateway securely via JCC Virtual POS. Using JCC Virtual POS is simple. You just need to get your client's card details by phone, post or fax and submit them via the JCCgateway portal. JCCgateway will then authorise the transaction and process the payment.
Quick, easy access with no technical setup required
User-friendly interface available from any web device with internet access
Multiuser access with the option for different user permissions
Email or print confirmation receipts for cardholders
Real-time web-based reporting with export functionality for better viewing and monitoring of payments
Cancellation and refund authorisations