Your all-around e-commerce payment portal, backed by our award-winning security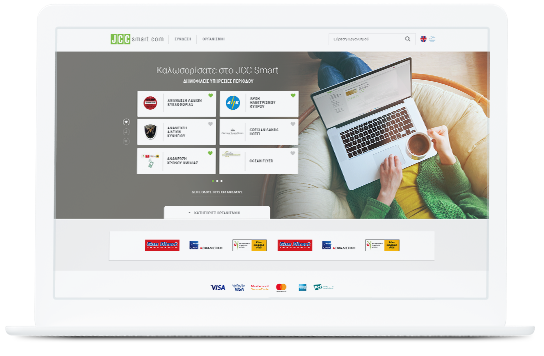 Getting paid just got easier
Give your customers a safer, simpler way to pay their bills and subscriptions without the hassle of setting up a website yourself. JCCsmart is Cyprus' first and most trusted online payment portal.


Premium Business Features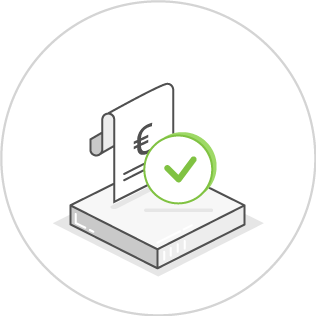 View payment histories at a click
View your payment histories and bills in real time whenever you want.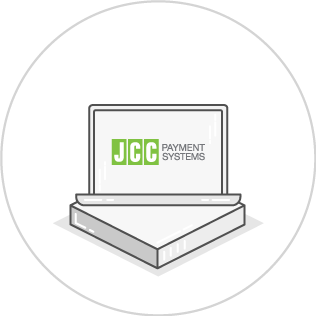 Connect with new customers without a website
Don't lose customers because you have no internet presence. With JCCsmart, regular and new customers will always be able to find you, even if you don't have a website.
Automate your admin with JCCsmart invoicing
Deliver your invoices straight to your customers' inboxes for immediate viewing and payment. To learn more about our JCCsmart invoicing feature,
click here
More reasons to use JCCsmart
JCCsmart also lets you and your customers:
Pay online with all major credit and debit cards
Register for free (cardholders only)
Protect your transactions with our award-winning PCI DSS-compliant security
Settle balances in real time
Store credit/debit card information so payments are faster and easier
View detailed payment histories at a click across all platforms and devices
Pay-by-link and invoicing solutions
With JCCsmart's
Pay-by-link
, simple
custom forms
and
uploadable invoices
, you get paid at the click of a button, just the way you want.
Pay-by-link via email or sms notifications let your customers know the minute your invoice gets issued, so you can get paid faster. The link incorporates the payment request to enable the payer to click and pay with security and convenience.
With our custom forms and invoices, you choose what you want on your forms and invoices and how they look. When you've found the right style, brand it and save the template to use next time.
Batch invoicing cuts admin time in half by giving you the option of sending multiple invoices to customers who use your services regularly, while keeping track of what's been paid and what's still owed.
JCCsecure protection works behind the scenes 7 days a week 24 hours a day to keep your transactions completely safe.
Our completely free and paperless e-invoices save you money, cut down on clutter and help you do your part for the environment.