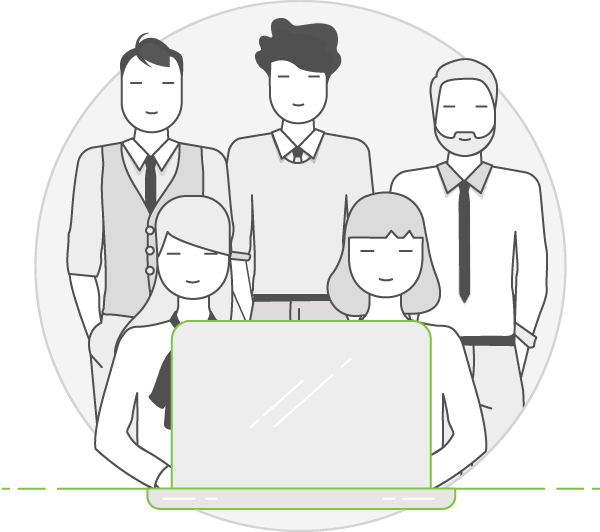 We're always looking for talented, motivated, enthusiastic new hires who are committed to our values and can help us create better, faster and safer payment tools for the world.
JCC respects every individual and offers a dynamic team work environment with attractive salaries and benefits.
If you don't see a vacancy at the moment, check back soon.
If you would like to send us your CV for future reference, please fill out the form below:
H JCC Payment Systems Ltd, πρωτοπόρος Εταιρεία στην παροχή υπηρεσιών στον τομέα των ηλεκτρονικών πληρωμών και της ψηφιακής οικονομίας, ζητά δυναμικά άτομα για την κάλυψη μικρού αριθμού θέσεων στην Υπηρεσία Customer Contact & Monitoring Services.
Καθήκοντα και Ευθύνες
Η άριστη διαχείριση των εισερχόμενων κλήσεων και η ποιοτική εξυπηρέτηση των πελατών, με βάση τον κώδικα επαγγελματικής εξυπηρέτησης πελατών της Εταιρείας
Η παροχή πληροφοριών σχετικά με τα προϊόντα και υπηρεσίες της Εταιρείας
Η παρακολούθηση και η ενημέρωση ηλεκτρονικών συστημάτων τελευταίας τεχνολογίας με στόχο την πρόληψη, αντιμετώπιση και καταπολέμηση της απάτης  με τραπεζικές κάρτες
Η παρακολούθηση των Συστημάτων και άλλων καθημερινών διεργασιών με βάση τις εσωτερικές διαδικασίες της Εταιρείας
Απαιτούμενα Προσόντα 
Πανεπιστημιακό Δίπλωμα
Εργασιακή εμπειρία σε παρόμοια θέση θα θεωρηθεί επιπρόσθετο προσόν
Άριστες ικανότητες επικοινωνίας και ομαδικότητας
Ικανότητες εξυπηρέτησης πελατών και δημιουργίας διαπροσωπικών σχέσεων
Άριστες οργανωτικές ικανότητες
Ικανότητες ανάλυσης και αξιολόγησης δεδομένων και πληροφοριών
Πρωτοβουλία και αυτοπεποίθηση
Άριστη χρήση γραπτού και προφορικού λόγου στην Ελληνική και Αγγλική γλώσσα
Εξαιρετική γνώση των βασικών προγραμμάτων ηλεκτρονικών υπολογιστών
Για τις εν λόγω θέσεις, εφαρμόζεται σύστημα βάρδιας το οποίο λειτουργεί καθ' όλη τη διάρκεια της εβδομάδας.
Απολαβές και Ωφελήματα
Προσφέρεται ελκυστικό πακέτο απολαβών
Αιτήσεις
Όλες οι αιτήσεις θα τύχουν εμπιστευτικού χειρισμού και απόλυτης εχεμύθειας. Για τα επόμενα στάδια της διαδικασίας θα ενημερωθούν μόνο οι υποψήφιοι  των οποίων, μετά από αξιολόγηση, τα βιογραφικά τους σημειώματα πληρούν τα πιο πάνω κριτήρια.
Οι ενδιαφερόμενοι μπορούν να αποστείλουν τα βιογραφικά τους μέχρι και τις 16 Δεκεμβρίου 2019 στην ηλεκτρονική διεύθυνση hr@jcc.com.cy αναγράφοντας τον κωδικό "CCMS092019".
Με την αποστολή του βιογραφικού οι υποψήφιοι δηλώνουν αποδοχή της Πολιτικής Προστασίας Προσωπικών Δεδομένων της JCC Payment Systems Limited: https://www.jcc.com.cy/careers/.
H αξιολόγηση των υποψηφίων θα διεκπεραιωθεί από συνεργάτες μας οι οποίοι εξειδικεύονται στον τομέα αξιολόγησης στελεχών και δεσμεύονται να τηρήσουν πλήρως την Πολιτική Προστασίας Προσωπικών Δεδομένων της JCC Payment Systems Limited.