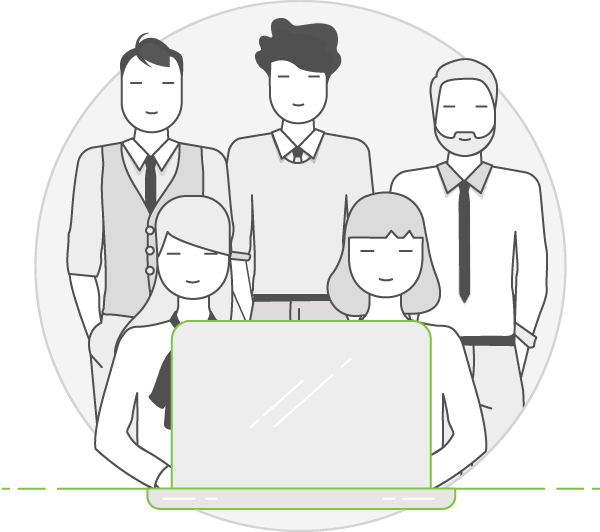 We're always looking for talented, motivated, enthusiastic new hires who are committed to our values and can help us create better, faster and safer payment tools for the world.
JCC respects every individual and offers a dynamic team work environment with attractive salaries and benefits.
If you don't see a vacancy at the moment, check back soon.
If you would like to send us your CV for future reference, please fill out the form below:
JCC Payment Systems Ltd is seeking to recruit a dynamic individual to fulfil the Role of a Cybersecurity Analyst to be part of its Security Operations Center based in Nicosia.
The Cybersecurity Analyst will focus on the day-to-day monitoring of JCC's environment and will provide dedicated monitoring, analysis and hands-on triage of security threats and risks.
The candidate will require security industry knowledge that evolves with current and emerging trends, as well as an ongoing understanding of key business and technological processes.
The ideal candidate should be a strong team player and should possess strong analytical and problem-solving skills and be able to effectively multitask in a fast-paced environment.
Job Duties/ Main Responsibilities:
Monitors Security Incident and Event Management (SIEM) system and alerts from other security tools such as Antivirus, Intrusion Prevention System, File Integrity Monitoring, Data Leakage Prevention, Endpoint Protection etc
Configures SIEM system with correlation rules and other security tools to identify security threats
Performs proactive threat hunting operations
Responsible for the incident detection and response coordination
Provides support and assists system administrators in the resolution of security incidents
Manages and keeps the Security Operations Center (SOC) up to date with the latest changes to JCC's environment
Works with system administrators on deploying, tuning and running detection and response tools
Performs vulnerability assessments to identify weaknesses and assess the effectiveness of existing controls and recommends remediation actions
Works with system administrators on deploying, tuning and running vulnerability scanning tools
Works with Information Security Function to define the scope of the penetration tests with external vendors and actively coordinates such exercises
Personal Skills, Knowledge and Qualifications:
Bachelor's Degree in the field of Computer Science and/or Information Security related degree at an accredited University
Master's Degree in Information Security related field will be considered an advantage
Security related Certifications such as CISSP, GCIH, CEH, OSCP
Minimum of 3 years of experience working in SOC or other Cybersecurity field
Experience with Red/Blue teaming exercises and familiarity with MITRE ATT&CK framework
Analytical and problem-solving abilities
Self-motivated and target oriented individual
Strong interpersonal and team working skills
Pleasant personality with high energy and a positive mind-set
Excellent command of the Greek and English languages, both verbal and written
An attractive remuneration package will be offered to the successful candidate.
All applications will be handled with complete confidentiality.
Interested candidates should send their CV to hr@jcc.com.cy, with subject reference 'CA01092020'.
Privacy Policy:
By sending us your CV you accept our Privacy Policy: http://www.jcc.com.cy/careers/
Please note that only qualified/ successful candidates will be contacted for the next stages of the process.
Η Εταιρεία JCC Payment Systems ζητά να προσλάβει αριθμό ατόμων με Συμβόλαιο Εποχικής Εργοδότησης σε όλες τις Επαρχίες.
Η εργοδότηση θα είναι με άμεση ισχύ και το Συμβόλαιο θα είναι αναμενόμενης διάρκειας έξι μηνών.
Τα καθήκοντα της θέσης περιλαμβάνουν κυρίως επισκέψεις σε δυνητικούς πελάτες, την προσέλκυση των πελατών αυτών για υπογραφή συμβολαίων συνεργασίας, την εισαγωγή των στοιχείων τους στα συστήματα της εταιρείας καθώς και την ενημέρωση των πελατών ως προς τη σωστή και νόμιμη διαδικασία αποδοχής πιστωτικών καρτών.
Οι Υποψήφιοι θα πρέπει να διαθέτουν τα πιο κάτω προσόντα:
σχετική εμπειρία σε παρόμοια θέση
δέσμευση και επιμονή/ επικέντρωση για επίτευξη των στόχων που ανατίθενται
ικανότητες επικοινωνίας και διαπροσωπικών σχέσεων
γρήγορη αντίληψη και ικανότητες ανάλυσης δεδομένων και αξιολόγηση πληροφοριών
Σε περίπτωση που θα σας ενδιέφερε μία τέτοια ευκαιρία εργοδότησης στα πλαίσια των πιο πάνω παραμέτρων, παρακαλούμε όπως αποστείλετε το Βιογραφικό σας Σημείωμα στο hr@jcc.com.cy, με θέμα "Εργοδότηση Εποχικού Προσωπικού".
Υποψήφιοι οι οποίοι με βάση το Βιογραφικό τους Σημείωμα και κατά την κρίση της Εταιρείας θεωρούνται ότι πληρούν τα κριτήρια, θα προχωρήσουν στο επόμενο στάδιο της Διαδικασίας.
Όλες οι αιτήσεις θα τύχουν πλήρους εμπιστευτικότητας.