Card issuing, card personalisation and fraud monitoring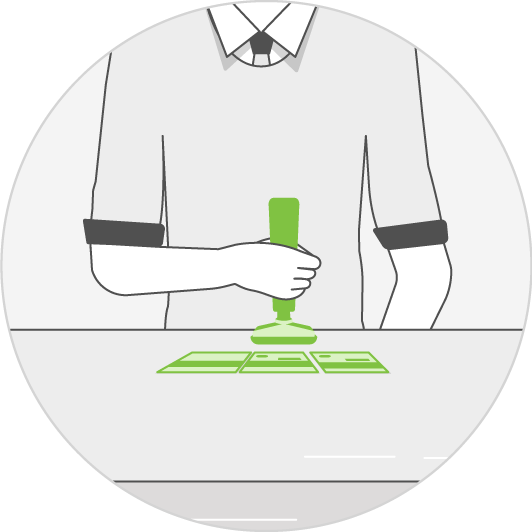 COMPREHENSIVE CARD ISSUER SOLUTIONS
Don't settle for second best
We offer our local and international clients the most comprehensive and secure card issuer solutions on the market. The JCC Card Management System (CMS) supports all types of cards, from credit and debit to prepaid, co-branded, loyalty, with guaranteed security.
JCC offers issuing firms around the world flexible, reliable, user-friendly card issuing solutions. Our card management services include:
card application handling
card creation, replacement and renewal
authorisations
transaction clearing
PIN mailer generation
generation of statements and letters
generation of reports and statistics
24/7 customer support call centre for reporting lost or stolen cards
chargeback support
Card personalisation services
The card business is constantly evolving, and so are its needs. JCC keeps on top of the latest industry trends so we can offer our clients the most secure, fast, accurate and hassle-free service and customer care on the market.
JCC's Card Personalisation Centre has been operating in Cyprus since January 2005. The Centre provides magnetic and smart card (EMV) personalisation for both financial (Visa, Mastercard, American Express) and non-financial (Healthcare, Loyalty, Gift) cards for customers in Cyprus and abroad.
JCC's Card Personalisation Centre is certified by Visa, Mastercard and American Express and complies with the industry's highest physical and logical security requirements (PCI Card Production Requirements). JCC's Card Personalisation Centre has also been certified with the ISO 27001 standard for Information Security since 2007.
JCC CPC provides a wide range of services, which include:
Chip card personalisation
Card encoding
Card embossing, indenting and thermal printing
Chip data preparation for remote customers
Secure card storage
Card mailing and enveloping
Secure transportation
Contactless cards
Contactless stickers for mobile phones
Contactless micro/mini SD cards for wearable devices
EMV consulting
JCC can offer total fraud protection—from risk alerts and 3D Secure payer authentication to neural and AI-based fraud prevention technologies.