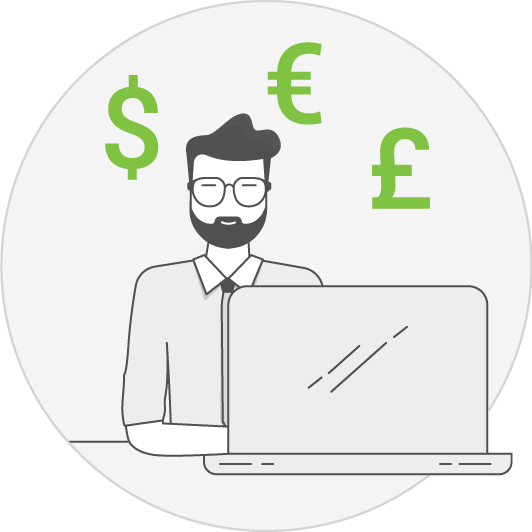 ONE SHOP, UP TO THREE CURRENCIES
Don't let a single currency check-out lose you business
Customers feel more comfortable when they can see prices in their own currencies. Give them that security automatically by integrating
JCCmy currency
into your check-out experience.
JCCmy currency
currently supports transactions in US Dollars (USD), British Pounds (GBP) and Euro (EUR).
Advertise and charge in up to 3 different currencies
Make automatic conversions at check-out
Receive settlements and reports in the transaction currency
Have we answered everything?
If there's something we haven't answered, feel free to get in touch.